(Dr Paul Anderson)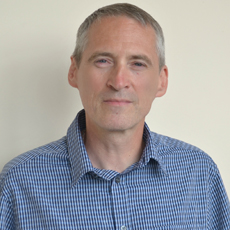 I am a Reader in Inorganic and Materials Chemistry and leader of the Materials Chemistry Research Theme in the School of Chemistry.
I am a research chemist working in the fields of porous framework materials, nanowires and nanoparticles, and hydrogen storage materials. I am an enthusiastic communicator on the themes of zeolite host–guest chemistry and the chemistry of solid state hydrogen storage, and I have given invited talks across the UK and worldwide.  I am a regular advisor to the US Department of Energy Hydrogen Program and I am a founding member of the interdisciplinary RCUK Doctoral Training Centre in Hydrogen, Fuel Cells and their Applications based in Birmingham.
I studied my degree in Natural Sciences from the University of Cambridge in 1987. I went on to study for a PhD in Chemistry before joining the Department of Organic, Inorganic and Theoretical Chemistry at Cambridge as a post-doctoral research fellow in 1990.
In 1993 I became a Research Fellow, and became a lecturer at the University of Birmingham in 2001.

This work is licensed under a Creative Commons Attribution 4.0 International License.